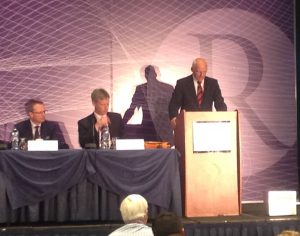 PNO Global gave a presentation at the High Security Print Conference Latin America in Guatemala, June 21-22, and demonstrated the Snowfish to many Central Banks.
Appointments are made for demonstrations at location of the Central Banks to proof that the Snowfish adds value to the Banks by improving their sorter process based on the analyses of the Snowfish. Huge financial savings and an improved quality of banknotes in circulation are the outcome of using the Snowfish. Re-producing objective test sets can be done much more efficiently without any human perception intervention.
The PNO Global presentation and presence was partly made possible by the Fryslan government.